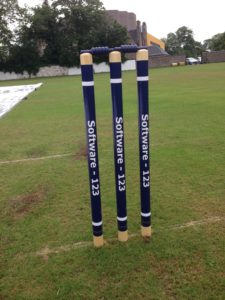 Training is well underway and we are at the Northern Meeting Park Tuesdays and Thursdays from 6 pm. Weather permitting of course.
Check our facebook page for last minute information and updates
On Thursday evenings from 6 -7ish we have started to run some fun cricket sessions for youngsters and the not so young. The emphasis will be on fun with some coaching thrown in. No equipment needed.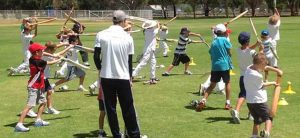 We are always looking for new members of any age, with or without experience. Why not get in contact and come down and pay us a visit.
Counties won the toss and elected to bat on a nice sunny day at Cooper Park. Counties got off to a good start with Rodger playing some nice shots although being lucky with a few drops by the Elgin fielders. Counties lost a couple of quick wickets but Rodger and Smith batted well, putting away the bad balls. Both reached half centuries before Smith was superbly caught at Long Off for 70.
After a few wickets going down, Ford counter attacked and he was supported well by Leckie and Johns. Counties finished on 303/7 off their 45 overs with Rodger top scoring with 71.
Counties took to the field looking for early wickets and Latimer struck first ball with the Elgin opener edging behind. Thomas, Vee and Cronin were all economical with their bowling but the Elgin batsmen dug in showing real determination. Counties young bowlers Pacey and Saunders showed promise with the ball and were well supported by Johns in the middle. After a long time in the field, Latimer cleaned up the Elgin tail collecting 4 wickets, with them finishing on 142 all out.
Another good team performance with every player contributing. It was good to see the young players step up from the Second XI and perform well. Credit must go to Elgin and their juniors for showing grit and determination throughout the game.
2/2 for Counties but tougher tests await, starting with Nairn C.C. next Saturday at home.
Counties 303/7 45 overs
Rodger 71
Ford 70
Smith 70
M. Huby 1-43
Elgin 142 all out
M.Huby 42
M. Latimer 4-26
P.Cronin 2-13
L.Pacey 2-24