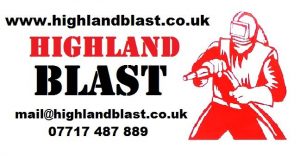 Membership entitles and insures you to represent the club in cricket matches, gives you a vote at the AGM and gets you invited to attend the various social functions that are organised throughout the year.
A full list of fees can be found by following this link 
Match fees are £5 for everyone per game. Members who provide transport for away games are not required to pay match fees for those games. The age related reduction applies if you are less than 18 years old on the 1st of April of the current year.
The annual subscription helps to cover the costs of maintaining and replacing club equipment (which is available for use by all club members), insurance and administration.
Northern Counties is a friendly and open club. There is no joining fee, just an annual subscription that is set each year by the Club Committee. Members are required to pay their subscriptions before May each year and are assumed to be renewing their membership unless they expressly inform the secretary of their intention not to do so. The Committee retains the right to refuse membership without providing reason, although in practice this rarely occurs
PLEASE NOTE THAT IF ANNUAL MEMBERSHIP IS NOT PAID  YOU CANNOT PLAY. (unless a prior arrangement has been agreed by the Club Treasurer and President). THIS IS TO COMPLY WITH INSURANCE REQUIREMENTS.
If you have any questions regarding membership or match day fees please speak to either the Club Treasurer or Club President
To become a member
The link below will take you to our Member Mojo site where you will find all the information you need to join us.
Initial enquiries should be made to the club secretary at the email address below. A brief description of age and ability level eg beginner, returning after not playing, currently playing at …. level will help the secretary refer your enquiry to the right person for action.
email: secretary.northerncounties@gmail.com