Senior League Fixtures, Results and Reports
22.6.19 – Elgin or Fort William (A) Cup quarter Final
29.6.19 – Free week
30.6.19 – T20 Finals
6.7.19 – Fort William (H)
13.7.19 – Huntly (H)
20.7.19 – Nairn (A)
27.7.19 – Highland (H)
28.7.19 – Cup Semi Finals
3.8.19 – Buckie (H)
10.8.19 – Elgin (H)
17.8.19 – Fort William (A)
24.8.19 – Huntly (A)
31.8.19 – Forres (H)
7.9.19 –  Highland (A)
==============================================================
15.6.19 – Ross County (A)
Team to face Ross County – 15th June
1 Shaun Thomas
2 Richard Smith
3 Will Ford
4 Matthew Latimer
5 Johannes van Ee
6 Dave Dugdale
7 Stevie Donald
8 Nuwan Eshwara
9 Jamie Rodger
10 Finlay Saunders
11 Gregor MacDowell
12th man Lewis Pacey
8.6.19 – T20 Eliminator (Away @ Strathpeffer)


Shaun Thomas, Will Ford, Dave Dugdale, Nuwan Eshwara, Findlay Saunders, Gregor Macdowell, Ian Ferrier, Lewis Pacey, Johannes Van Ee, Pat Cronin, Richard Smith
First XI Vs Ross County 20/20 Match Report:
Due to Fort William being unable to raise a team it was only Counties against Ross County and the winner would be into Finals Day.
Counties Captain Thomas won the toss and decided to bat on a good batting track at Strathpeffer. Ford and Ferrier opened the batting and provided a good platform, with Ford playing a nice range of shots before getting caught by Carney off Embleton's bowling for 19.
Van Ee came to the crease and continued his good run of form with the bat. He and Ferrier took the attack to the Ross County bowlers and the run rate rocketed. Van Ee hit some massive 6s but was finally bowled for 76 off the third last ball of the innings. Smith came in and faced the final two balls, playing some cheeky reverse sweeps and Ferrier ended 63 not out, Counties ending on a very good score of 171/2 off their 20 overs.
Counties took to the field and Scott and Carney started off very positively, playing some nice shots. A brilliant catch by Saunders on the long on boundary saw the end of Carney and MacDowall followed it up by taking a great catch at square leg to remove Scott.
Cronin picked up wickets at regular times to halt any County charge and the big total looked out of sight. Young Pacey and Saunders came on and bowled good line and length and County ended on 101/9 off their 20 overs.
A professional performance by Counties who reach finals day and will meet Highland and Buckie, for the first bit of silverware of the season up for grabs.
Counties travel to Strathpeffer next week and face Ross County in a league game where they will be hoping to make it 5/5
Counties 171/2 (20 Overs)
J.Van Ee 76
I.Ferrier 63 not out
R.Belli 1-18
Ross County 101/9 (20 Overs)
G.Carney 18
D.Scott 17
P.Cronin 3-16
1.6.19 – Forres (A)

First XI Team to Play Forres C.C. (Away) Saturday 1st June:
1. Shaun Thomas (Captain)
2. Will Ford (Vice Captain and Keeper)
3. Dave Dugdale
4. Matty Latimer
5. Stevie Donald
6. Johannes Van Ee
7. Jamie Rodger
8. Cameron Leckie
9. Nuwan Eshwara
10. Finlay Saunders
11. Pat Cronin
The team will be hoping to make it 4/4 tomorrow against a strong Forres side 
25.5.19 – Buckie (A)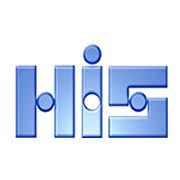 First XI Match Report Vs Buckie C.C. – NCCC Won by 3 wickets
Buckie 206/6 off 45 overs
M.Mehta 69
D.Walls 62
J.Van Ee 2-21
S.Thomas 2-45
Counties 207/7 off 43.2 overs
J.Van Ee 101 not out
D. Dugdale 39
A.Mehta 3-22
A.Ali 2-61
Buckie won the toss and elected to bat on a dreich day in Buckie. Counties got off to a good start with Van Ee and Latimer bowling well and keeping the run rate low.
Mehta Snr and Walls rebuilt the innings and batted sensibly, putting away the bad balls. Eshwara bowled consistently during the middle overs but Buckie looked in a good position at 130/2 after 34 overs. Van Ee returned and removed Mehta for a brilliant 69 and Thomas removed Walls for 62.
With wickets in hand, Buckie had license to really attack in the last 10 overs and Aziz made a quick 32. Buckie finished on 206/6 and with Counties bowling and fielding well, it showed how well Buckie batted to reach that total.
Counties openers Dugdale and Thomas provided a solid platform and looked in a good position at 59/0 after 16 overs.
Counties began to wobble and lost Dugdale, Rodger and Thomas within a short space of time. When Smith, Ford, Leckie and Latimer fell cheaply it looked as if the game was slipping away from the team but with Van Ee in the middle there was still hope.
Counties required 87 from the final 10 overs with Van Ee and Eshwara at the crease. What followed was an incredible display of power hitting by van Ee, who played shots 360 degrees around the park including 7 massive sixes. The counties players on the sidelines began to believe the impossible could happen and Van Ee and Eshwara saw them home with not only powerful hitting but sensible cricket! Counties won by 3 wickets with 10 balls to spare.
An incredible win for the team and a special batting display from Van Ee. Everyone contributed in some way or form and big mentions must go to young players, Saunders and Pacey who fielded very well and their hard work in training certainly showed.
Credit must also go to Buckie who gave it their all and both sides played in an competitive but good spirited manner.
Thanks to the umpires for letting us stay out there and get a full game played.
It's another big test next weekend with a trip to Forres but the team will be confident after 3/3.
18.5.19 – Nairn (H)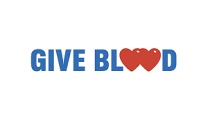 First XI Team for Saturday (Home) Vs Nairn 1pm start:
1. Shaun Thomas
2. Will Ford
3. Rich Smith
4. Dave Dugdale
5. Lewis Pacey
6. Daniel Johns
7. Johannes Van Ee
8. Stevie Donald
9. Jamie Rodger
10. Ian Ferrier
11. Matty Latimer
Game not played due to Rain
11.5.19 – Elgin (A)
First XI Match Report Vs Elgin C.C. – NCCC won by 161 runs
Counties won the toss and elected to bat on a nice sunny day at Cooper Park. Counties got off to a good start with Rodger playing some nice shots although being lucky with a few drops by the Elgin fielders. Counties lost a couple of quick wickets but Rodger and Smith batted well, putting away the bad balls. Both reached half centuries before Smith was superbly caught at Long Off for 70.
After a few wickets going down, Ford counter attacked with a brisk 70 and he was supported well by Leckie and Johns. Counties finished on 303/7 off their 45 overs with Rodger top scoring with 71.
Counties took to the field looking for early wickets and Latimer struck first ball with the Elgin opener edging behind. Thomas, Van Ee and Cronin were all very economical with their bowling but the Elgin batsmen dug in showing real determination. Counties young bowlers Pacey and Saunders showed promise with the ball and were well supported by Johns in the middle. After a long time in the field, Latimer cleaned up the Elgin tail collecting 4 wickets, with them finishing on 142 all out.
Another good team performance with every player contributing. It was good to see the young players step up from the Second XI and perform well. Credit must go to Elgin and their juniors for showing grit and determination throughout the game.
2/2 for Counties but tougher tests await, starting with Nairn C.C. next Saturday at home.
Counties 303/7 45 overs
Rodger 71
Ford 70
Smith 70
M. Huby 1-43
Elgin 142 all out
M.Huby 42
M. Latimer 4-26
P.Cronin 2-13
L.Pacey 2-24
27.4.19 – Free Week
4.5.19 – Ross County (H)
1. Shaun Thomas (Captain)
2. Will Ford (Vice Captain and Keeper)
3. Rich Smith (Vice Captain)
4. Dave Dugdale
5. Matty Latimer
6. Nuwan Eshwara
7. Ian Ferrier
8. Stevie Donald
9. Johannes Van Ee
10. Daniel Johns
11. Pat Cronin
12th Man. Lewis Pacey
Counties were put into bat on a damp and overcast day at the Meeting Park. Thomas and Dugdale opened the batting and played well seeing off the opening bowlers, with Dugdale impressing playing some lovely shots. Counties lost wickets at regular intervals and found themselves in a bit of bother at 78-4 with Ferrier departing for a good 23. Smith looked in good form with the bat and played a professional innings on a difficult wicket to bat on. He was duly supported by Cronin, Ford and Johns and Counties finished the innings with the momentum, ending on 183/7 off their 45 overs.
Counties took to the field knowing that early wickets would be crucial in winning the game. Latimer bowled well and took the wicket of Blake. Van Ee and Thomas combined together in the field and got the crucial wicket of Scott who was spectacularly run out. Counties debut man, Van Ee, then had his chance to bowl and blew the Ross County batting lineup away with some excellent swing bowling. Ross County never recovered and Eshwara picked up the final two wickets to seal the win as County were bowled out for 67.
A good start to the season for Counties with a real team performance helping to secure the win. Special mentions must go to Smith with the bat and Van Ee with the ball, who looked like he will be a real threat for Counties. Counties outstanding fielding was also a highlight and the hard work in training is evidently paying off.
Next week we go to Elgin where we hope to put in another good performance.
Counties 183-7 45 Overs
Smith 65 not out
Dugdale 25
Belli 4-21
Ross County 67 all out
Shah 23
Van Ee 6-6
Eshwara 2-11
22.6.19 – Elgin  (A) Cup quarter Final

1st XI Senior cup quarter final result from Cooper Park, Elgin – 22nd June 2019
Dave Dugdale
Gregor Macdowell
Johannes van Ee
William Ford
Pat Cronin
James Lean
Nuwan Eshwara
Matthew Latimer
Finlay Saunders
Pat Cronin
Lewis Pacey
Elgin 98 all out (29 overs)
B Fairgreive 21
T Cameron 30*
J VanEe 5-11
P Cronin 2-4
Northern Counties 101-2 (16.3 overs)
J VanEe 49*
D Dugdale 19
C McCarthy 1-14
Northern Counties win by 8 wickets
Counties were back on form after last weeks league defeat at Ross County, Will Ford picking up a win in his first game as stand in captain. Good performances all round and the result means Counties are into the semi finals for the competition they won 2 seasons ago. Thank you Elgin for the hospitality and Munro Ross for umpiring.
29.6.19 – Free Saturday
30.6.19 – T20 Finals at Nairn : NCCC v Highland v Buckie
6.7.19 – Fort William (H)
13.7.19 – Huntly (H)
20.7.19 – Nairn (A)
27.7.19 – Highland (H)
28.7.19 – Cup Semi Finals
3.8.19 – Buckie (H)
10.8.19 – Elgin (H)
17.8.19 – Fort William (A)
24.8.19 – Huntly (A)
31.8.19 – Forres (H)
7.9.19 –  Highland (A)

Reserve League Fixtures
21.4.19 – Ross County (A)
28.4.19 – Buckie (A)
12.5.19 – Ross County (H)

Ross County 142 all out off 39.1 overs S Embleton 65M Barron 32W Ford 5-9
Northern Counties 142 all out off 39.4 overs W Ford 69J Rodger 19S Embleton 4-24
Match Tied
Due to the Meeting Park being unavailable, Counties travelled to Castle Leod in search of a win off the back of a narrow defeat to a good Buckie side 2 weeks ago. On a nice sunny day in Strathpeffer, Captain James Lean won the toss and elected to bowl first. Opening bowlers Pacey and Lean started off nicely with the latter taking an early wicket. With Ross County sitting on 48 for 2 Saunders took the important wicket of former Counties player Akbar with help from a good catch from Ford. Embleton came to the crease and scored 65, before being stumped by keeper Mike Evans off Fords bowling. Latimer and Rodger chipped in with a wicket each as 1st XI keeper Will Ford was the unlikely hero with the ball, getting a five-fer. Young Nicky Polata came on to bowl the last over of Ross Countys innings and with his first ball took a brilliant one handed catch above his head to leave Ross County on 142 all out.Counties opening batsmen Bennett and Rodger started off well before Bennett nicked behind in the 4th over. An injured Rodger had a good knock of 19 before being caught in the 12th over. After Evans had been run out Ford came to the crease looking to carry on his batting form from the Saturday, and played some smart shots along with a couple of 6's before being out LBW on 69. With Counties sitting on 127 for 8 with 4 overs left victory still looked possible. Lewis Pacey and Lean scored some important runs before Lean was bowled for 3. A wonderful boundary from Pacey and a 2 from Polata put Counties on 142 with 4 balls to go before Pacey was caught.In the end no team deserved to lose and a good advertisement for NOSCA 2nd eleven cricket. Thank you Ross County for hosting.
Report by Finally Saunders
Full scorecard and table – http://www.cricketstats.org.uk/nosca/2019/index.php?table=2&css=csl
19.5.19 – Nairn (A)
Nairn County C.C 2nd XI vs Northern Counties C.C 2nd XI – 19th May 2019
Northern Counties – 120 for 7 in 40 overs.
S Donald 20
F Saunders 17 not out
M Bronkhorst 3-14
Nairn County – 121 for 3 in 19.5 overs.
C Forsyth 33
S Anniss 36 not out
R Domadia 3-20
Nairn County won by 7 wickets
Counties made the short trip across to Nairn for the 3rd league match of the season looking for our first win. Captain Lean won the toss and chose to bat first on a day where the early afternoon weather was in favour of the bowling side. Hussain, making his first appearance of the season and Evans opened the batting and were supported by Donald and Rae at 3 and 4. At the 20 over mark Counties were sitting on 51 for 4, and were looking for a few more runs in the second half of the innings. Srivastava and Domadia helped the total tick along before both being caught. Lackie and Saunders came to the crease and respectively scored 16 and 17 not out to get the score up to 120 for 7 off the allocated 40 overs.
The rain started to fall as Nairn's innings started, meaning conditions were difficult for the Counties bowlers and out in the field. Domadia was the standout of the bowlers taking 3 wickets as Nairn reached the required total before drinks.
Thanks to Nairn for hosting and we are already looking ahead to the weeks training and the next match away to Highland in the cup (26/05).
26.5.19 – Highland (A) Cup
2.6.19 – Fochabers (A)
9.6.19 – Huntly (H)
16.6.19 – T20 groups
23.6.19 – Buckie (H)
30.6.19 – Skye and Lochalsh (H)
7.7.19 – Forres (H)
14.7.19 – Ross County (A)
21.7.19 – Fort Augustus (H) Cup
28.7.19 – Elgin (H)
4.8.19 – T20 Finals
11.8.19 – Nairn (H)
18.8.19 – Elgin (A)
25.8.19 – Forres (A)
1.9.19 – Cup Final
8.9.19 – Huntly (A)
15.9.19 – Fochabers (H)