Dave Dugdale
Opens the batting with Shaun and scores consistently. Duggers is both vocal and sharp in the field. Dave handed over captaincy this season due to family commitments and he's looking forward to supporting Shaun Thomas in his new role. Dave's experience, and his 'says what he thinks' attitude make him vital to the club both on and off the field.
Dave loves a hug, and is always there for everyone. He works as a Fireman with the Scottish Fire and Rescue service. He is passionate about the game and in particular, Northern Counties Cricket Club. He has two sons Alfie and George and is married to Pam. 
Will' Ford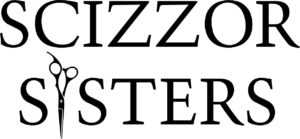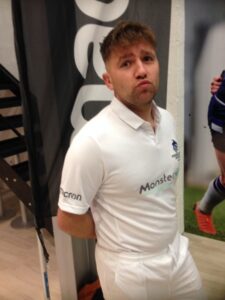 First XI Vice Captain and Wicket Keeper, Will' has been working hard during preseason. Now a family man with one son, Freddie. Will' also works in the Fire and rescue Service. Big fan of country music, Queen and The Beatles. Chirping from behind the stumps, Will' keeps everyone gee'd up. A bundle of energy who just loves the game. Along with Shaun, Will' now takes on a role as team coach.
Matthew "Matty" Lattimer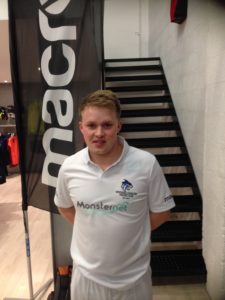 "Matty" is one of our front line bowlers and has worked hard in pre season on all aspects of his game. The introduction of our Bowling coach, Paul Pacey, has helped his with both his consistency and development. His long run in has become synonymous with his work ethic and commitment to the cause. 
Fielding wise Matty will chase down anything and always gives 100% – a tough competitor. Great lad on and off the field and passionate about his club. Off the field Matt is the clubs Treasurer and can be found most weekends wearing his dads clothes and "batting" well out his league with girlfriend Niamh. 
Matty will also receive an award this year, from the city, for saving many iconic buildings from falling down by thanklessly propping them up after a few red wines. 
Matty is also known for being the founding member of the clubs Hobbit Squad along with Jamie and Will.
Richard Smith
First XI vice captain. Richard "Smiffy" Smith. The enigma that is Richard Smith, bats left handed anywhere in the order depending on how many times he has been to training that week. Bowls a bit and lives by the motto "Rubbish gets wickets" and is happy to show this most Saturdays. A very handy fielder with a lot of experience, that he is hoping to put to good use this year on the field whilst assisting with the vice captaincy role. Smiffy is a teacher at Charleston Academy, he is married to Michelle and has two boys Finley and Harrison.
We hope that this year he finally buys some cricket shoes and stops wearing plimsols. 
Pat Cronin
Bring a pillow if he starts talking, Pat is the first teams old boy. Mr Consistent with the ball, Pat bats middle order and is one of our two Aussies (he's not really having lived here since dinosaurs ruled the world)…… still has the accent though which is good enough for us. Despite his age he has worked hard in preseason to develop and improve. A very safe pair of hands.
 Pat is a teacher of history and likes to keep us right in that area. At Fortrose Academy, Pat is responsible for Cricket development, giving up a lot of his free time, and has brought some good youngsters to the club. He is the clubs Child Protection Officer.
Nicky Ireland
First XI. Back for another season, Nick is a Fortrose lad and one of Pat Cronins academy youngsters. Home from school for the summer he has settled in very quickly with bat and ball contributions. Credit to his school. He's looking bigger and stronger this season.
Stevie Donald
First XI. Great to see Stevie back for 2019. Says he's slowing down between the wickets but we'll believe it when we see it – he's a veritable Whippet!
Gregor Macdowell
Gregor is the "oldest" member of our club, a Benjamin Button if you will. He prides himself on his ability to both stay at the crease and score no runs. He also knows every capital of every country, especially Greece!
Another Fortrose success story.  Now at University but home for the Summer he's bigger and stronger. Exceptional in the field. Good to see you back Gregor.
James Lean
Second XI Captain. James has been the stalwart of the club pretty much since 1864. He splits his playing between 1st and 2nd XI performing consistently well with both.  Off the field he is the Clubs Secretary and is on hand to give Mike Evans a helping hand with pitch preparation. Probably one of our most improved players last year. 
Nuwan "Newey" Eshwara
First XI. Every club should have a Nuwan, but only one. The club joker and mischief maker. Originally from Sri Lanka he has become, possibly, the clubs go to bowler. All that can change if you hear the words "I'm going to try something different mate". When it suits uses the excuse that he didn't understand or no one told him. Takes nothing too seriously and there is no point looking for a straight answer from him.   He now lives in Inverness with his wife, Shyamani, and works for the NHS as a medical technician. He is adored by all at the club and will be due a statue when he finally hangs up his bat. "Newy" is also the clubs child minder and dog walker. 
Interesting fact; his car dances.
Shaun "S.T" Thomas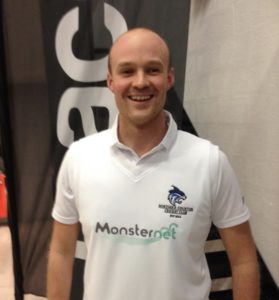 Club and First Team Captain for 2020. Shaun is another player that has come through the ranks at the club. He is your stereotypical a quick bowler with the on-the-field temperament to match. He has worked hard with batting coach Mike Evans over the last few seasons to transform himself into an opening batsman to partner Duggers.  Add all this to his ability to field well in all positions and his on going catches dropped competition with Jamie Rodgers, and you have yourself someone you want on your side when the going gets tough. Shaun works for Police Scotland. His attitude and work ethic make him both a credit to the club and a great ambassador. Works with Will' to keep training focussed and organised.
Mike Evans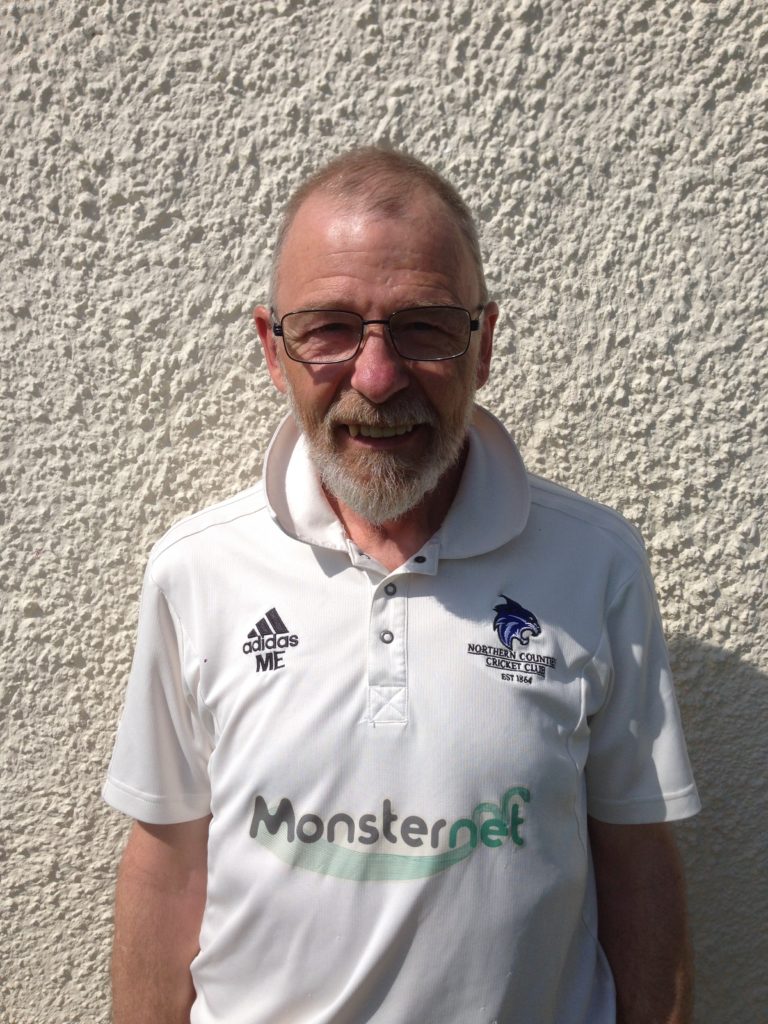 Second XI. The evergreen and ever present Mike has been at the club forever and nowadays plays most of his cricket with the 2nds. However, he can still make the magic happen with the 1sts when needed. Mike looks after and prepares the square and spends nearly all Summer at the Park. He is our Batting Coach and represents the club at Highland Cricket Development Group meetings as a keen advocate of youth development within NCCC
Ian "Chef" Ferrier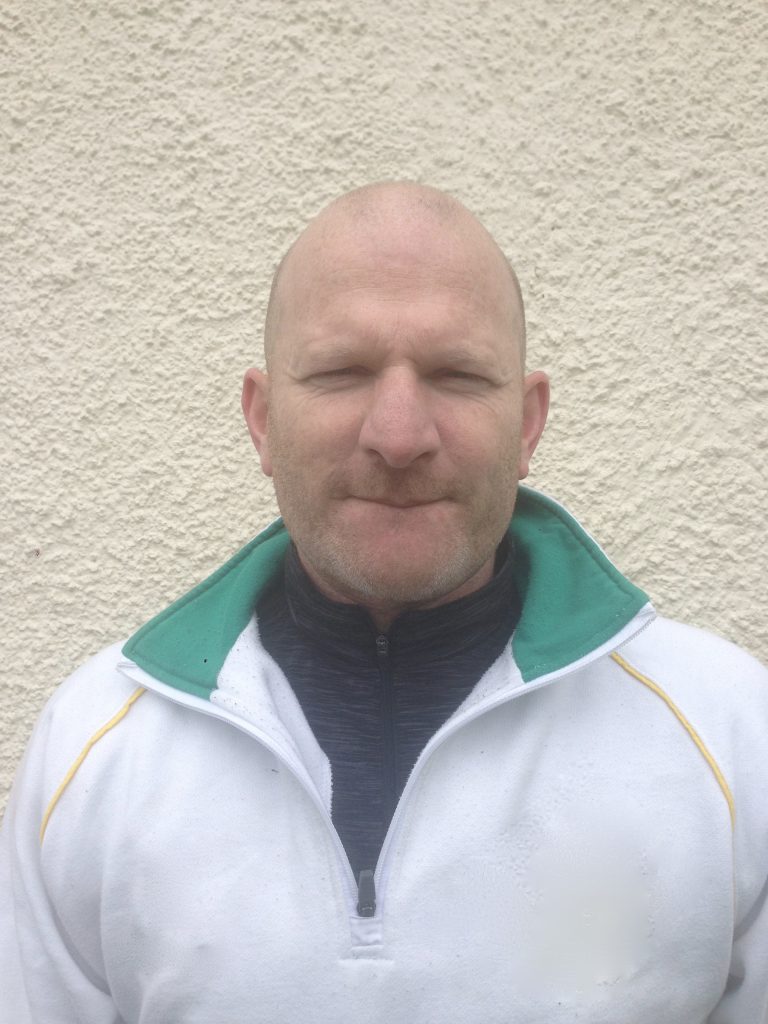 Ian joined the club in 2018 after moving to the area for work. He has played at a very competitive level South of the border and he is another one that is bringing more than his on field experience to the club. "Chef" has fitted in seamlessly to the team. Bats at 3 or 4, can bowl and field like a demon but all depends on how is back is……he never mentions it though!
Ian fits cricket around his busy life of Cheffing and Golf. Very much committed to the club as he lives half the year in London and follows the good weather back up here for both the tourist and the cricket season.

Lewis "Little P" Pacey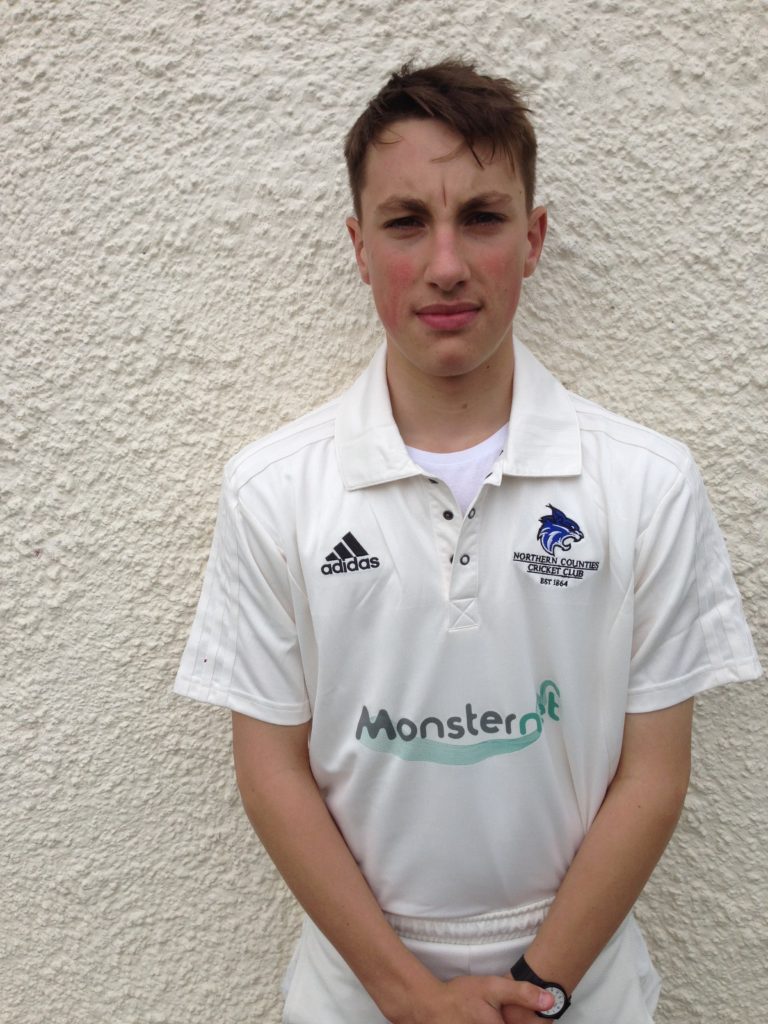 First XI.Lewis has come through the ranks and has deservedly taken his place in the first XI. Still at school, he lives for the game and wants to be a professional player. Working hard at training he's looking particularly good with the ball. Lewis is also keen on coaching youngsters and will be helping out with our schools programme this year. His Dad – "Big P"- is the clubs bowling coach and a brilliant artist.
Daniel "Dan" Johns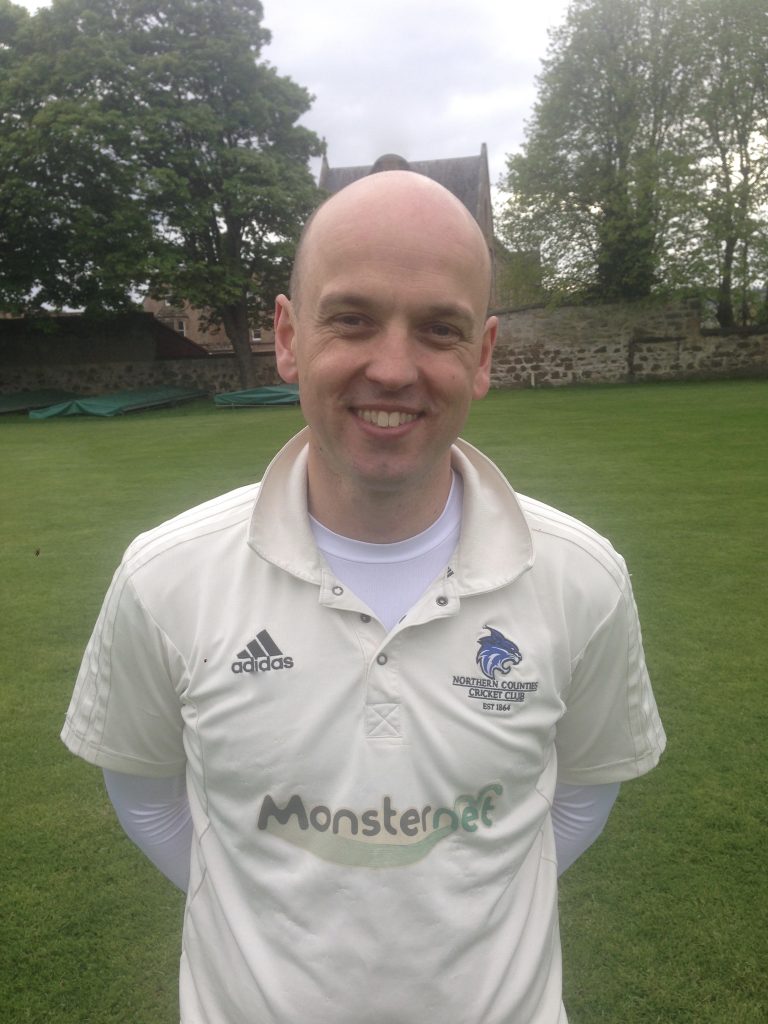 Another new addition to the club for 2019 he has doubled our Aussie contingency. A good all round player and very sharp in the field he is already fitting in with with his banter. Dan hadn't played for 9 years when he came to the club but it didn't show. However, he did say he couldn't walk for two days after one particular pre season session, but he wasn't alone in that.
Dan is married with three children – Tilly, Noah and Isobelle
An exciting addition, but needs to invest in a helmet.


Cameron "Boomer" Leckie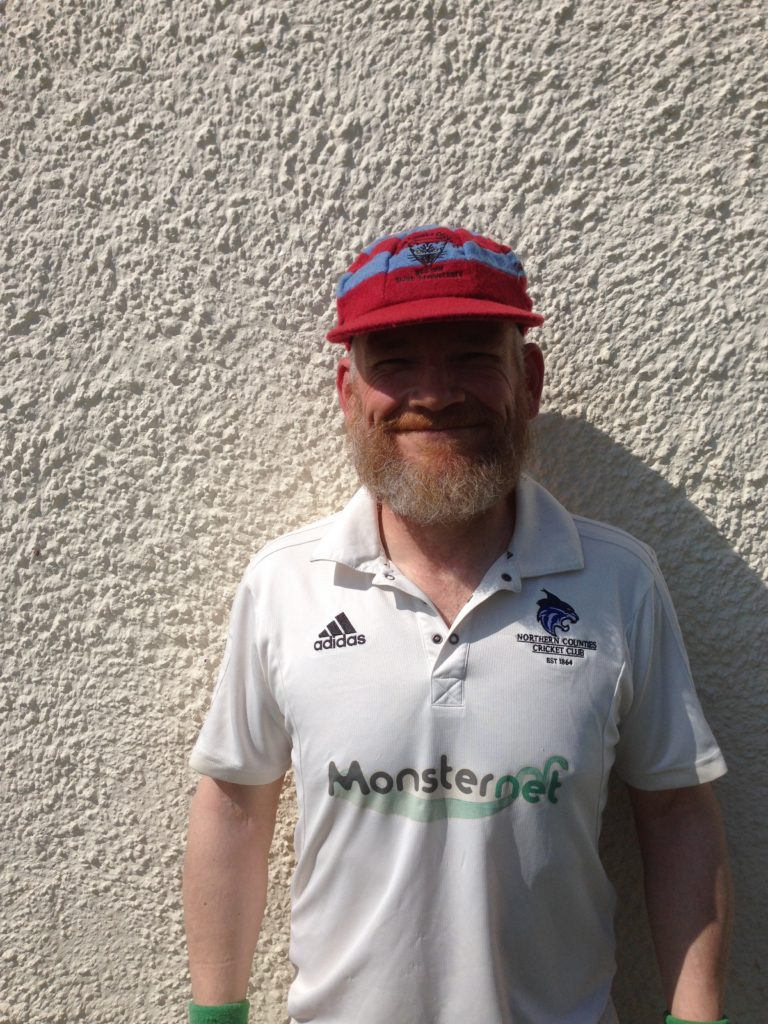 Finlay "Kermit" Saunders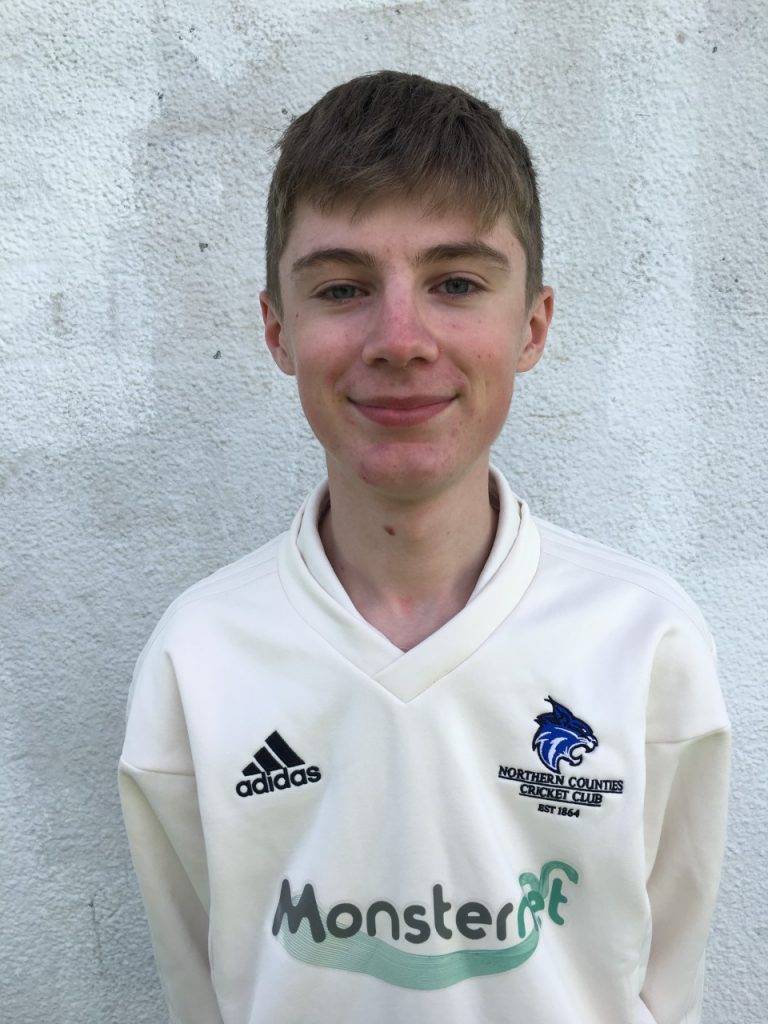 Jamie "Samit" Rodger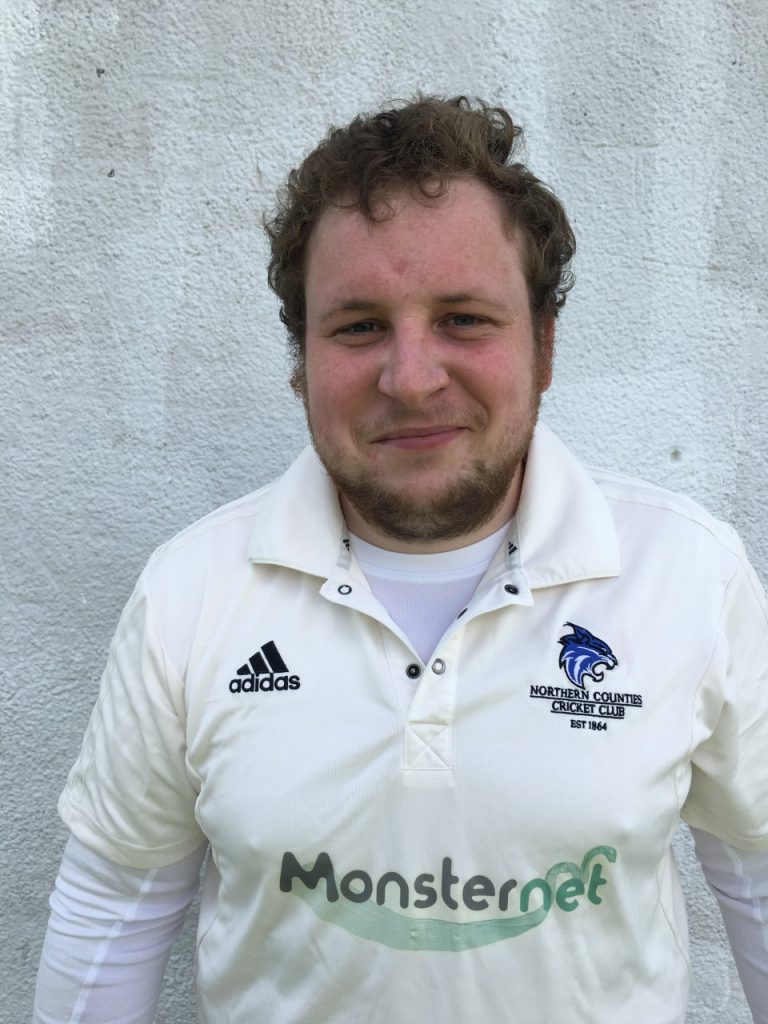 Jamie joined the club after playing grade cricket in the Aberdeenshire leagues. since then he has become a regular for our first XI. Jamie is a magnificent fielder and is surprisingly supple and athletic! A dropped catch or misfield from "Samit" is a collectors edition. An accountant to trade.
This is Jamies 3rd season with us and what an asset he is proving to be. Reliable with the bat, sharp in the field and a very handy spin bowler. Jamie is the clubs Junior Vice President and Party Animal. Great around the club and for the club.
Johannes "Vee" Van Ee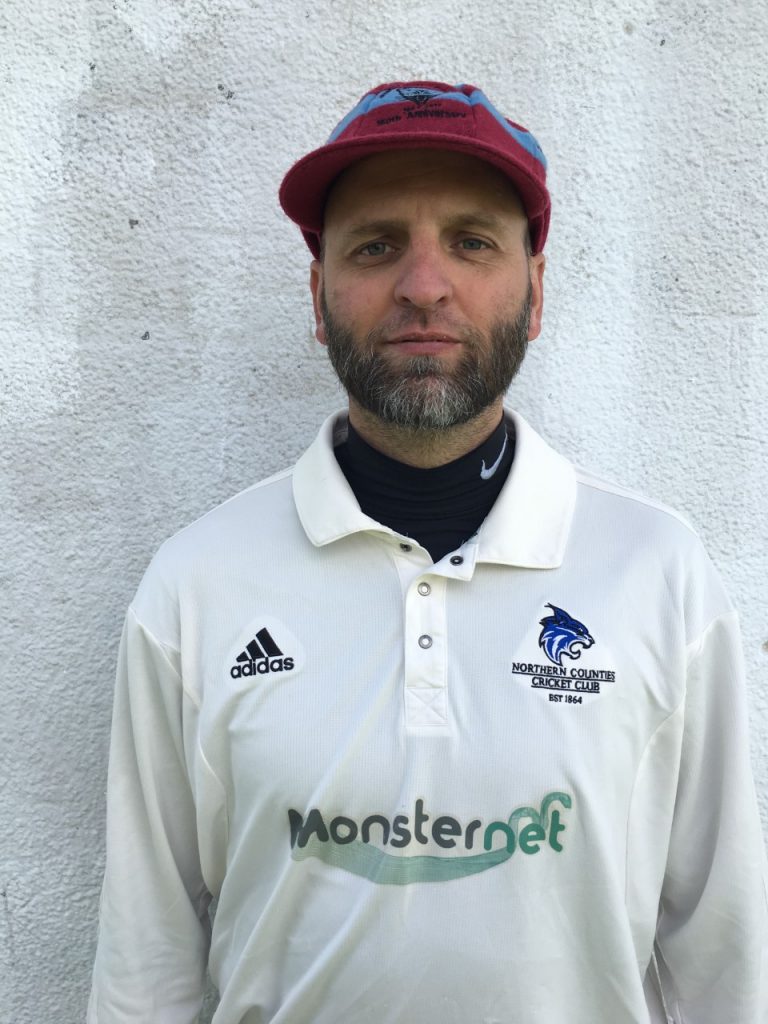 "Vee" is another new and exciting addition to the club for 2019. Recently moved to Inverness from Leeds with his partner, Cathlyn, and their 3 children, Lilyhannah, Troy and Rafe. Originally from South Africa, Vee has played for many clubs in quite a few countries and has represented The Netherlands. He's a bowler and batsman, sharp in the field and has fitted in to the squad very easily. We hope he stays with us for many years but having discovered that Cathlyn is working with Nuwan we are holding our breath!!
Nicolas "Nicky" Polata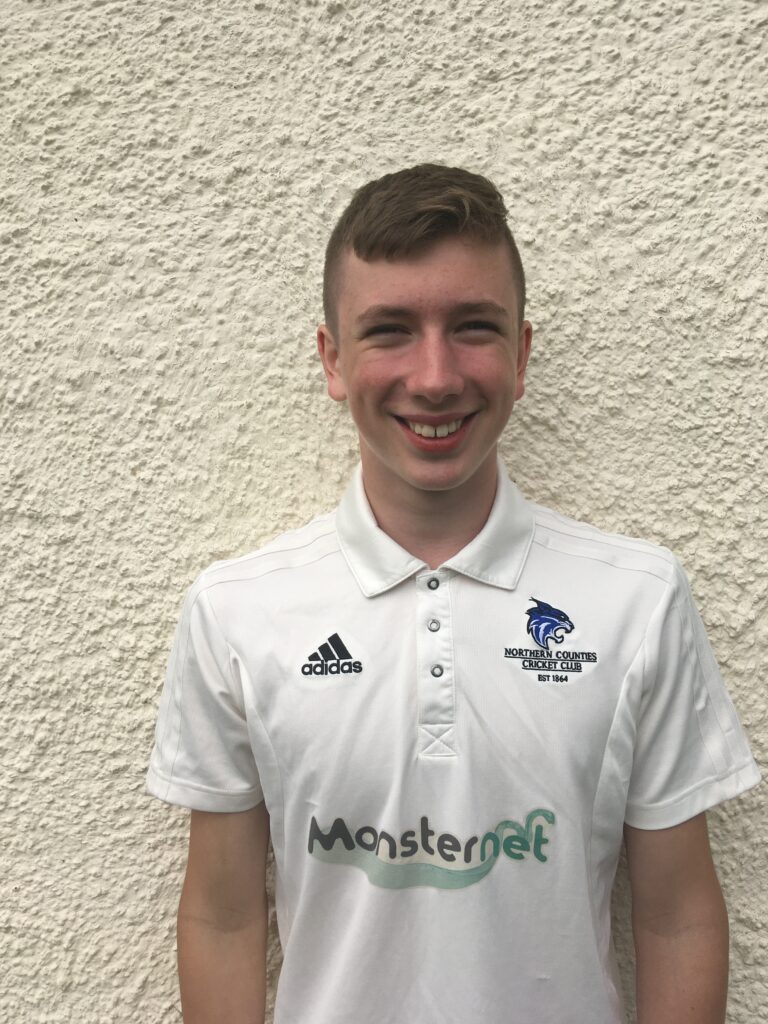 Nicky has come along way since joining the club as a junior. Due to his age he was unable to play in this first couple of seasons, but now his hard work has paid off and he will be a great asset in the second XI. This season should see him pushing for some first XI games. Well done Nicky, keep up the hard work!
Shannon "Nora" Thorpe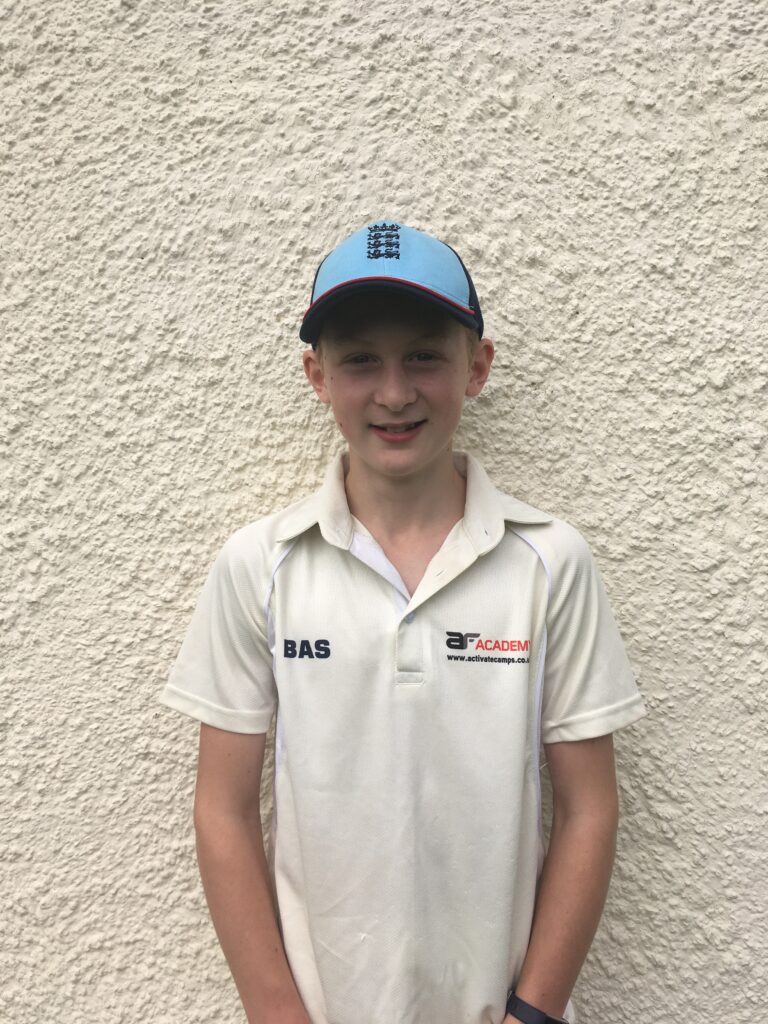 Dylan Thorpe
Alex MacKay
Dev Shrivastava